Ontario Health Minister Dr. Eric Hoskins, says it may be easier that previously thought for the province to settle some 4,000 Syrian refugees by the end of this year.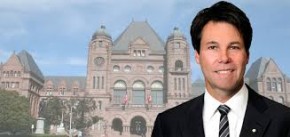 Hoskins says since the federal government pushed back the timeline for settling 25,000 Syrian refugees by two months, Ontario may not have to use as many resources as previously thought.
Hoskins says since the majority of the first wave of refugees will be privately sponsored, their housing needs will have already be met when they arrive.  And he adds, most of the refugees will have been screened medically before they arrive.