In what may well be a sign of the future, a stage musical has been commissioned by the British TV Channel "Sky Arts" with a plot and score conceived mostly by machines.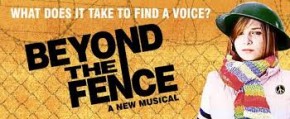 The lyrics, choreography and staging have benefited from the touch of humans, but computers have been intimately involved in the rest of the creative process.
A computer at England's Cambridge University analyzed what makes a hit musical. Then, a computer at a university in London came up with several plot designs and characters. Finally, a computer at a university in Madrid developed the narrative structure.
The result is "Beyond the Fence", a musical set in the early 1980's at the women's peace camp outside a British air base at Greenham Common.  It will debut at the Arts Theatre in London's west end in February.  The cast will be entirely human.