A museum in Holland says an ultra-nationalist militia group in Ukraine has asked a ransom of $74 million for a collection of Golden Age paintings, stolen in a break in a decade ago.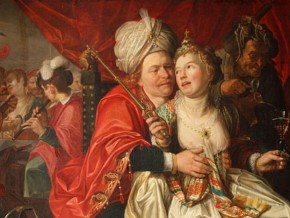 The 24 looted artworks had an estimated value of $15 million dollars when they were stolen from the Westfries Museum in the Dutch city of Hoorn in January of 2005.
The Dutch Foreign Minister has asked for Ukraine's help in getting the paintings back, but a museum spokesman says the case may involve art thieves with contacts at the highest political level in Ukraine.