Another setback for Bill Cosby.
Faculty members at Temple University in Philadelphia have voted to condemn the comedian – over the sex assault allegations he faces – and they're also urging the school to take away Cosby's honorary degree.
–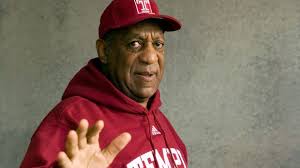 Cosby has been a long-time Temple supporter – but he stepped down as a trustee last year.
The senate of the school's faculty also condemned the chairman of trustees, Patrick O'Connor – saying it was a conflict for the attorney to have defended Cosby – in a sex assault lawsuit by a former Temple employee ten years ago.
But the university and O'Connor say the vote isn't significant – because fewer than 40 of more than 2,000 full-time faculty members attended the meeting last week.
Bill Cosby denies allegations by dozens of women that he assaulted them decades ago – and none of the allegations have been proven in court.