British/Indian novelist Salman Rushdie is this year's recipient of the Mailer Prize for lifetime achievement.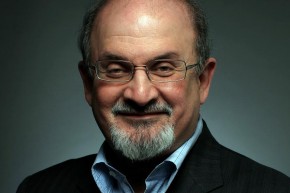 The 68-year-old author was presented the award last night in Brooklyn, the New York borough where Norman Mailer was raised and lived off and on until his death in 2007.
Like Mailer, Rushdie is a former president of the American chapter of PEN, the literary and human rights organization.  Rushdie said Mailer inspired him to help found the PEN World Voices Festival, an annual gathering of writers from around the world.
Norman Mailer was an American novelist, journalist, essayist, playwright, film-maker, actor and political activist.  His best known novel is "The Naked and the Dead."