More than 50 women have come forward over the years, claiming that Bill Cosby had sexually assaulted them but until Wednesday no charges had ever been laid.
Wednesday, the Montgomery County, PA. DA's office has laid a charge of aggravated indecent assault against the 78 year old.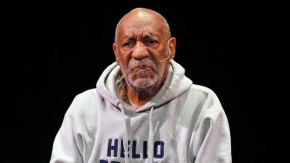 The charges are believed to stem from allegations from a woman who now works in the Toronto area.
Andrea Constand worked at Temple University with the women's basketball team in 2004 when she claims Cosby sexually assaulted her as she sought career advice at his home.
The charges come down just days before a statute of limitations on charges was set to run out. Constand claims she didn't report the assault earlier because she was unable to under the terms of a confidentiality agreement with the accused.
Cosby's lawyers declined comment as the charges were read out, but in previous testimony, the 78 year old former TV star admitted to sleeping with Constand, but said it was consensual.
Cosby was arraigned in a courtroom, north of Philadelphia, PA Wednesday afternoon and was released on, reportedly, $1M bail.