It appears there's a technique that can be used to improve the chances of keeping a New Year's resolution.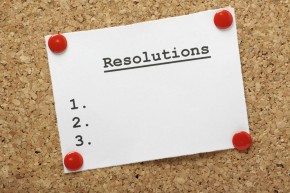 Don't make a statement about what your goal is, ask a question instead.
It's called the question-behaviour effect, a phenomenon in which asking people, or yourself, about performing a behaviour, and having it influence whether they or you do it in the future.
Researchers from four American universities looked at more than 100 studies over 40 years to provide the first comprehensive look at why the effect occurs.
For example, asking someone "Are you going to exercise this week?" will make attitudes towards working out more accessible and remind you of all the times you should have exercised and didn't.
Guest host Libby Znaimer will have more on the psychology of resolutions with Carleton University's Dr. Tim Pychyl at 11:15 this morning on Zoomer Radio's Goldhawk Fights Back.