Zoomer comedic acting legend Martin Short is to receive a lifetime achievement award at this year's Canadian Screen Awards.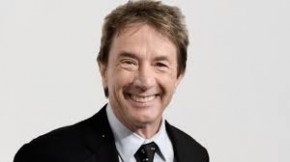 The 65 year old Hamilton native is being recognized for his more than four decades in show business from his early days on the "The David Steinberg Show" to his defining sketch work on SCTV and Saturday Night Live.  Among his best known films are "Three Amigos", "Innerspace" and both "Father of the Bride" films with his friend and frequent collaborator Steve Martin.
The Canadian Screen Awards will be held March 13th at the Sony Centre in Toronto.