An exhibition highlighting the bond between Walt Disney and surrealist artist Salvador Dali opens on January 23rd – at the Dali Museum in St. Petersburg, Florida.
The show documents their friendship – and their shared vision for taking art off the canvas – and into the real world.
–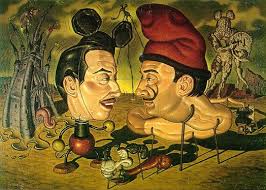 Disney and Dali; Architects of the Imagination, will be presented through June 12th – and will include a short animated film that the pair collaborated on – called Destino.
The museum has also created a virtual reality experience: Dreams of Dali, will immerse visitors in a dreamy, surrealistic 3-D landscape inspired by Dali images.
Disney and Dali met in the 1940s- when Dali was often in Hollywood.