The TTC board of directors has signed off on at least $400 million in cost over-runs for the over-budget and behind scheduled Spadina Subway extension.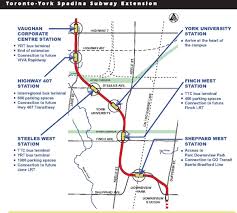 Commission CEO Andy Byford confirmed that the costs could increase by $400 million, largely the result of outstanding legal claims with contractors and more claims could be forthcoming.
The budget increase will now go to city council for final approval.
The extension was originally scheduled to be completed this fall.  The TTC now says it won't be finished until December of next year.