Another prestigious literary honour for Toronto biographer Rosemary Sullivan.
She has won this year's $25,000 RBC Taylor Prize for Stalin's Daughter; The Extraordinary and Tumultuous Life of Svetlana Alliluyeva.(HarperCollins)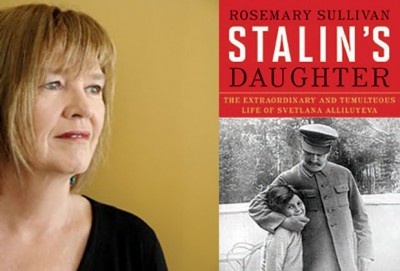 Sullivan's biography has also won the $40,000 British Columbia National Award for Canadian Non-Fiction  – and the $60,000 Hilary Weston Writers' Trust Prize for Nonfiction.
The RBC Taylor Prize is named after the late Canadian essayist Charles Taylor – and was established in 1998.
Last year's winner was Toronto writer Plum Johnson for They Left Us Everything.