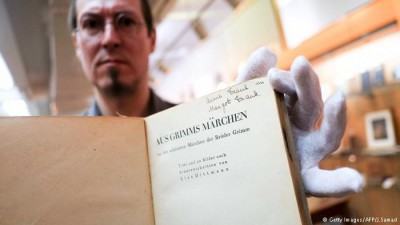 A book of fairy tales owned and signed by Anne Frank – who died in the holocaust – is going on the auction block in New York.
The book of Grimm's Fairy Tales was published in German and belonged to Anne and her sister Margot – before they went into hiding in 1942 to escape the nazis.
Frank wrote her name and that of her sister on the fly leaf of  the book – which was published in Vienna in 1925.
The book is valued at between $20,000 to $30,000 dollars.
It goes on display on May 2nd – and will be sold by Swann Auction Galleries.