It is judgement day for disgraced former CBC Radio host Jian Ghomeshi.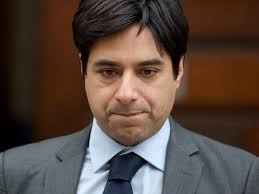 The 48-year old former "Q" host is facing four counts of sexual assault and one count of overcoming resistance by choking. Ghomeshi did not testify in his own defense.  A judge is expected to render his verdict this morning.
If convicted on the sexual assault charges, Ghomeshi faces a maximum of 18 months in prison. A conviction on the choking charge could bring a potential life sentence.