The final stage of a massive evacuation by land and air of people living in and around Fort McMurray, Alberta is over.
The last of 25,000 residents who'd fled north to oil patch work camps last week have now been relocated to areas south of the fire.
Firefighters yesterday were able to focus on hot spots and say they've finally reached a turning point in fighting the fire, thanks to cooler temperatures.
Alberta Premier Rachel Notley says the fight has stabilized to the point where she can tour the area today, allowing her government to figure out what must be done to eventually allow Fort Mac's more than 80,000 evacuees to return.
Federal Public Safety Minister Ralph Goodale has visited an evacuation centre in Edmonton. He says Ottawa will do everything possible to assist.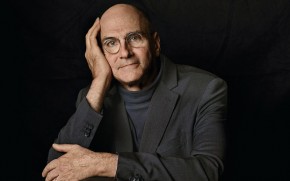 James Taylor is using his music to help the people of Fort McMurray. The five time Grammy Award winner says he will donate the proceeds from ticket sales to his Calgary and Edmonton shows next month to the Canadian Red Cross. Taylor says the idea came from conversations with his Canadian manager Sam Feldman on Friday, after he arrived in Ottawa for the first of a 15 concert tour of Canadian cities over the next month.