The world's oldest person, Susannah Mushatt Jones, has died in New York at the age of 116.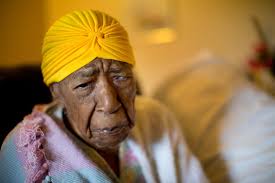 Jones died last night after a ten-day illness at a facility for seniors where she'd lived for more than three decades.
Jones was born near Montgomery, Alabama, in 1899 and was also recognized as last living American from the 1800s.
A 116-year-old woman it Italy, who is just a few months younger than Jones, is now unofficially world's oldest person.