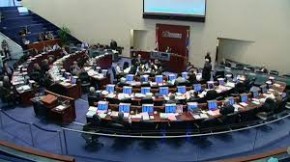 A consulting group is looking at realigning ward boundaries so that councillors would represent about 61,000 residents.
At the moment, imbalances range from about 50,000 residents in Toronto Danforth to 85,000 in Trinity Spadina.
Meanwhile, Toronto's finance department is expected to recommend the city examine new revenue tools as a means of raising the $30-billion needed to pay for capital projects that are currently on the books but unfunded.  At the top of the list, finishing new transit lines and fixing social housing.
In a report expected next month, the finance department will suggest looking at a municipal sales tax, a new hotel tax and a new car registration fee.