Toronto's Municipal Licensing and Standards Committee is expected to look at regulating the city's booming marijuana dispensing industry, when it meets today.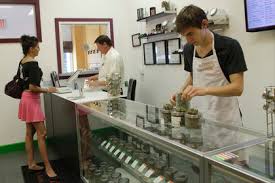 Yesterday, the city's by-law officers began serving pot dispensaries with notices.  The co-owner of the "Queen of Cannabis" dispensary says she won't comply with the notice because there aren't any rules in place to comply with.
Toronto Public Health is also weighing in on the issue of legalizing and regulating pot. The city's medical officer of health wants the federal government to use an evidence-based public health approach – building on lessons learned from regulating alcohol and tobacco.   The recommendations include strong government regulation when it comes to availability and accessibility, setting a minimum purchase age, minimizing promotion, ensuring there are strong impaired driving policies in place and restricting use in public spaces.