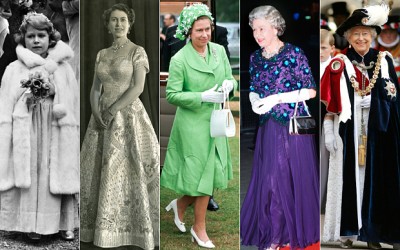 As part of Her Majesty"s continuing 90th birthday celebrations, some of the Queen's royal wardrobe is going on public display – at Buckingham Palace this summer.
The exhibit "Fashioning a Reign: 90 Years of Style From The Queen's Wardrobe" will feature a wide range of clothing from Elizabeth's childhood – to the outfit the monarch wore at Prince William and Kate Middleton's wedding in 2011.
Approximately 150 outfits will be displayed at Buckingham Palace, the palace at Holyrood House in Scotland and at Windsor Castle.