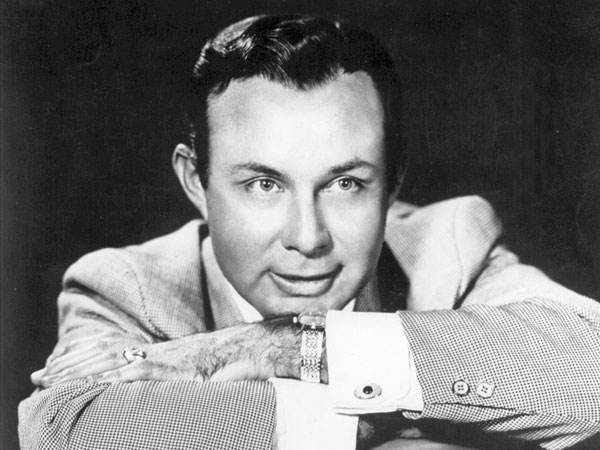 Jim Reeves was born on this day. Reeves started out as a radio announcer. In the early 50s he got a job at  KWKH-AM in Shreveport, Louisiana, the station that broadcast Louisiana Hayride, a popular radio program that was known as the "cradle of the stars." Hank Williams and Elvis Presley both performed on Hayride early in their career (to name a few).
According to Reeves he got his chance to sing on Hayride one night when Hank Williams didn't show up:
"I previously expressed a desire to sing on the show. The man said 'you're a good announcer but your singing's no good.' When Hank didn't show up this director said, 'okay, you've been wanting to sing. Go out and sing a song."
This story has come under scrutiny by some Hayride experts. Some believe that Reeves was filling in for an absent Sleepy La Beef rather than Williams.