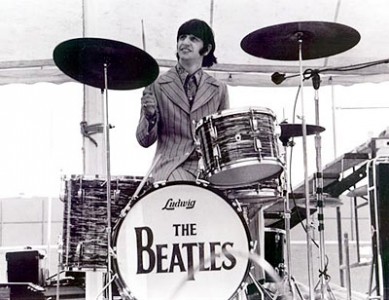 On September 3rd, 1968 Ringo Starr rejoined The Beatles. Starr had quit the group briefly, leaving Paul McCartney to play the drums on many of the tracks.
Many of the songs on their self-titled album were "solo" songs, or at least not recorded by the whole group as each individual member began to explore their own talents separately.
Ringo's return was very welcomed. Upon entering the studio, he found his drum kit covered with flowers to welcome him back to The Beatles.