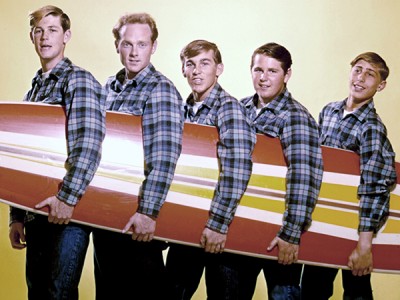 On July 4th, 1964, The Beach Boys started a two week run at No. 1 on the US singles chart with 'I Get Around', the group's first No. 1.
The song features Love on lead vocal for the verse, and Wilson for the chorus. It is noteworthy for its back-to-front structure; it starts with a chorus and has two short verses.
Released in 1964 through Capitol Records; the B-side of the single was "Don't Worry Baby", which itself charted at number 24 in the US.