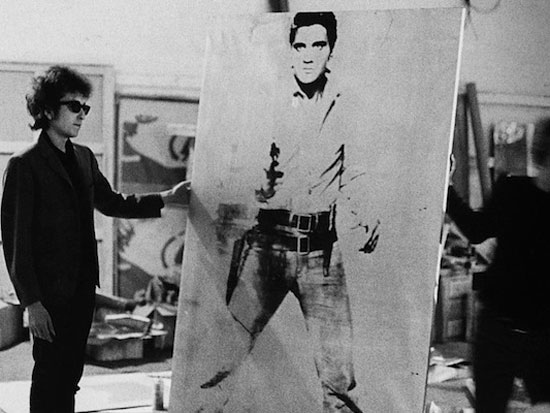 Elvis sees his first press coverage and Bob Dylan is involved in a motorcycle accident This Weekend in Music History.
July 28, 1954
The Memphis Press Scimitar ran the first ever interview with 19-year-old Elvis Presley. In the article Mario Keisker of Sun Records is quoted as saying "This boy is something that seems to appeal to everybody."
July 29, 1966
Bob Dylan was involved in a motorcycle accident while riding on Albert Grossman's property. After the accident, Dylan cancelled all future bookings for an indefinite period.  The details of his accident have never been fully disclosed although he did wear a neck brace afterward.
[Related: How bad was Bob Dylan's motorcycle accident on July 29, 1966?]