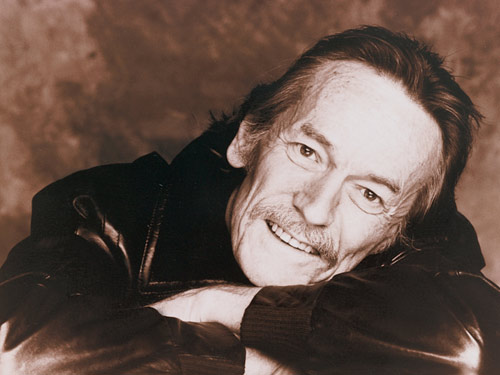 Gordon Lightfoot celebrates his 74th birthday tomorrow. To mark this major milestone, we've put together the top ten Lightfoot tracks!
1. "Early Morning Rain"

Lightfoot was discovered in the early 60s in the Canadian folk scene. Fellow folk artists Ian and Sylvia covered "Early Morning Rain" on their 1965 album named after the song.
One of Lightfoot's best known songs. What inspired him to write it? Apparently it came to him while pondering the end of his marriage on a sunny afternoon in an empty house.
3. "Sundown"

A number one single in both Canada and the US. Lightfoot performed "Sundown" on the Midnight Special twice.
4. "The Wreck of the Edmund Fitzgerald"

Another number one single in Canada and just hair from being number one in the US, "The Wreck of the Edmund Fitzgerald" was based on a Newsweek article that Lightfoot had read. Lightfoot has said that this is one of his personal favourites.
5. "Carefree Highway"

Another hit off of the album Sundown.
"I'm Not Sayin'" was released on Lightfoot's debut album Lightfoot! It was covered by Nico (The Velvet Underground). Jimmy Page (Led Zepplin) played on the track as a session musician.
7. "The Canadian Railroad Trilogy"

The CBC commissioned Lightfoot to write this for a special centennial broadcast in 1967.
8. "Restless"

On a recent visit to the Occupy Toronto base camp with his daughter, Lightfoot likened the protests to his song "Restless" off of his 1993 album Waiting For You.
9.Shellfish

A track Lightfoot's most recent album, Harmony it was recorded live in 2001.Lightfoot had a near death experience while the album was in production. He's since recovered and is busy touring Canada and the States this fall.
10. "Go Go Round"

In 2003 Beautiful: A Tribute to Grodon Lightfoot was released. Artists such as Cowboy Junkies, Ron Sexsmith and Murray McLauchlan performed covers of Lighfoot's work.