Former CFL commissioner Mark Cohon is moving into music.
He's been named Chairman of the Board for The Canadian Academy of Recording Arts and Sciences, Juno Awards and MusiCounts.
Cohon will take up his new duties on September 29th – succeeding Ed Robinson as the 11th chairman of the board.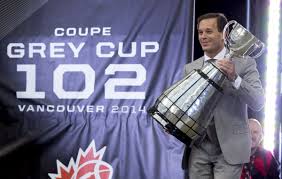 In a statement Cohon said "We have much to be proud of in our Canadian music industry. It is going to be exciting working with the board, the CARAS leadership team and corporate, media and governmental partners – to celebrate our remarkable artists and performers with Canadians across our nation."
Cohon was CFL commissioner for eight seasons. He announced last August that he wouldn't go after a contract extension – when his  current deal ended. Cohon left the job in early January.
He was appointed to the board of trustees of the Ontario Science Centre in 2003 – before becoming its chair in 2006.
Cohon was made a Member of the Order of Ontario in 2013.