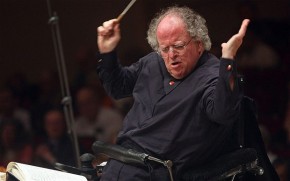 It appears Metropolitan Opera Music Director, James Levine had to make a decision and he came down in favour of withdrawing from the staging of "Lulu" so he could concentrate on the revival of Wagner's "Tannhaeuser".
The 72 yr old maestro missed two seasons from 2011 to 2013 because of a back injury. Conducting the orchestra from a motorized wheelchair, he has been increasing his performances over the last two years.
Met General Manager Peter Gelb says conducting evening performances of "Tannhaeuser" while rehearsing "Lulu" during the day would have been an ambitious undertaking for any conductor.