We thought it's about time to get to know our on-air talent a little better!  And where's a better place to start than with our newest member to the ZoomerRadio on-air team? Ben Mercer, host of Toronto's favourite quiz show Face The Music tells us a bit about himself in this quick and quirky Q&A:
1. How did you get started in broadcasting? After high school I took a year off and worked – Hard, too hard working labour intense jobs. I wanted to get into broadcasting because it seemed a little more glitzy than other industries. In all honestly, I also thought it would be easier to meet women if I were connected to showbiz somehow. My first paid job in broadcast was doing traffic reports in the middle of the night for 680 News. I loved it! I was simple and exciting. Later I'd become a reporter, then an anchor. Later I became a talk show host on Newstalk 1010 and after that a TV reporter.
2. What's the worst movie you've ever paid money to see? Too many … I really love movies and even bad ones have a lot of entertainment value. I remember going to see "Gigli" knowing it would be a disaster. Also, movies like "Showgirls" … and most Adam Sandler movies. They get panned, but I try to see all of them all.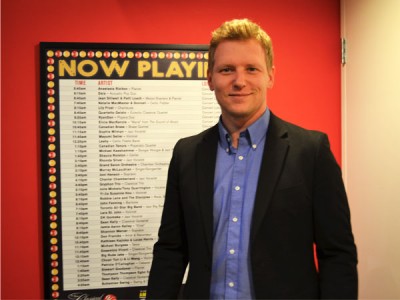 3. If you could only go to ONE more concert in your life, who would you see? The Rolling Stones. I really love the music and all the mythology around the band. They also have a rich history in Canada, legal problems and scandals that go all the way to the Prime Minister's home – it's very entertaining.
4. What would your wife say is your most annoying habit? I tend to see the negative side of things too often.
5. Everybody has one thing they cook REALLY well. What's your specialty? Eggs. All day, everyday.
6. Coolest person in entertainment history – GO! Steve McQueen & Paul Newman.
7. Favorite gift you ever received? It's hard to choose. My wife recently bought me a bar of silver that was recovered off a sunken ship called "The SS Gairsoppa." I liked that a lot. The ship was sunk by a German U-boat torpedo in WWII and now own some of its cargo – I think that's pretty cool.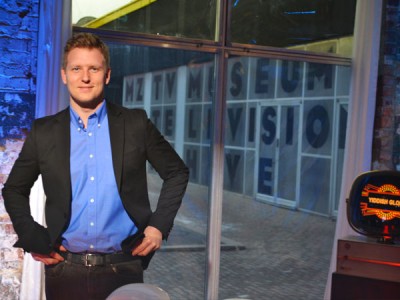 8. Boxers or briefs? Why? Boxer-briefs. They're more comfortable.
9. One classic TV show you wish they'd remake. Just give us more "Seinfeld" already. Everyone's still alive, they've already basically done it on "Curb" get on it NBC! … The "X-Files" is coming back … why not more "Seinfeld?"
10. One classic TV show they should never, ever touch. "Gilligan's Island"
Don't miss Ben Mercer on Face The Music Friday's at 2 PM only on ZoomerRadio!