Poland marked the 90th birthday of the country's leading filmmaker, Andrzej Wajda with special showings of his films and exhibitions this weekend honouring his life.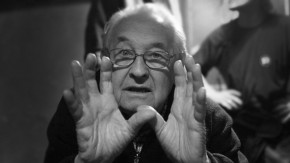 Wajda, whose movies focus on key moments in Poland's history, is still active. He is currently working on a movie about Polish avant-garde painter Wladyslaw Strzeminski , whose works were banned by the communist regime.
Wajda's last movie was "Man of Hope," which told the story of Lech Walesa, who founded the Solidarity freedom movement.
In 2000, he received an Academy Award for lifetime achievement.