1980'S rock star Meat Loaf is in hospital after collapsing on an Edmonton stage Thursday night.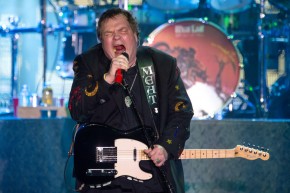 The 68 year old singer, born Michael Lee Aday, was into his encore performance when he fell. Musicians and medical staff rushed to his aid.
Witnesses say his hands were shaking throughout the performance and hadn't moved much during the concert.
Meat Loaf had cancelled two concerts earlier in the week in Moose Jaw and Calgary due to health concerns.
There is no word on his current condition.