A record producer and engineer who worked with some of the biggest names in 20th Century classical music has died.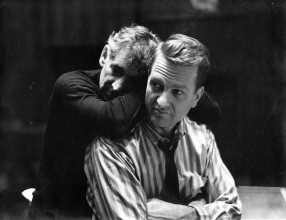 John McClure won one of several Grammy Awards for producing Leonard Bernstein's recording of Mahler's Symphony Number Eight. He also produced recordings by Igor Stravinsky and Bruno Walter, Isaac Stern, and Aaron Copeland.
Although McClure studied piano at Oberlin College, he didn't complete his studies. He also never trained formally in sound recording. He would often say, "the imposter continues undiscovered."
That didn't stop him from becoming the director of Columbia Masterworks.
He also worked in other genres with artists ranging form Peter Paul and Mary to Dave Brubeck. And he supervised the string section recordings on Pink Floyd's iconic The Wall.
But he wasn't ostentatious about his success. He kept his Grammy Awards in a box in his barn.
John McClure was 84.