End of life care is the focus of a new report that aims to give the Wynne government a framework to improve palliative treatment in this province.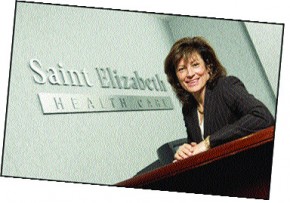 One of the reports authors, Shirlee Sharkey, President of Saint Elizabeth Health Care, told the New AM 740's Goldhawk Fights Back, "We want choice during our life, so I don't think it surprising we probably want to have choice definitely through our death journey."
They reviewed evidence on best practices and came up with a number of recommendations, including having conversations about death with patients earlier in their treatment.
"If you've had conversations with your family members or loved one about what your philosophy is, what you would desire, then I think the outcome of that experience being satisfying hopefully for the individual and the family members and loved ones is definitely going to be better."
Other recommendations include training health practitioners to be more familiar with end of life care, providing better support for informal caregivers and offering more palliative care at home instead of in the hospital.
Issued by Health Quality Ontario, the advisory agency's report reveals that only 30% of people with chronic illnesses in the province get to die in the gentle and compassionate surroundings of a hospice.
The auditor general has estimated Ontario needs as many as 809 hospice beds to meet demand.
Currently, there are 271.