Former Guantanamo Bay inmate Omar Khadr is that close to tasting freedom for the first time in almost 13 years.
American soldiers captured a then 15-year old boy, who was charged war crimes.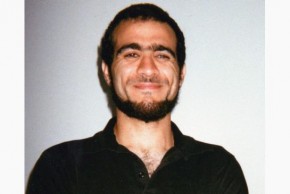 The Toronto-born Khadr is currently in a medium-security prison in Alberta, serving out an eight-year sentence handed down in 2010.
He's said he only pleaded guilty to get out of Gantanamo and be sent back to Canada.
Today, an Alberta judge granted him bail, calling Khadr a model prisoner who presents a low risk to public safety.
While his supporters are overjoyed, a "disappointed" Harper government immediately announced it would appeal any interim release.
The government's branded him a hardened terrorist.
Khadr will remain behind bars at lest until May 5th while the terms of his release are worked out.