Renowned author Salman Rushdie is defending the PEN American Center's plan – to honour the French magazine Charlie Hebdo.
Rushdie says that PEN is "quite right" to honour the Charlie Hebdo artists who were killed during a January shooting at the magazine's Paris offices.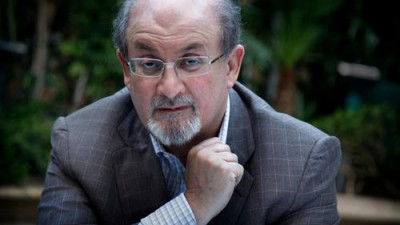 Rushdie was forced into hiding for years – over death threats related to his novel, "The Satanic Verses" and says the decision of six prominent writers to skip the PEN gala in protest – will encourage intimidation.
Michael Ondaatje, Peter Carey and four other authors have told the literary and human rights organization they will not attend its May 5th event – where the satirical magazine Charlie Hebdo will receive a "Freedom of Expression" Courage Award.