Hydro One issued faulty bills to over 100,000 customers, then tried to cover up its handling of the problem.
So says the Ontario ombudsman in a just released report of the electricity agency.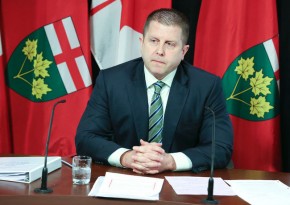 Andre Marin found numerous cases of overbilling, including a senior in Timmins, who had $10,000 taken from his bank account with no warning, while a ski resort received a bill for $37-million.
Marin says in a lot of cases, his office had to intervene to make Hydro One make adjustments because the agency did not deal with customers complaints.
It ended up costing over $88-million to correct the problems.
The ombudsman says Hydro One "deliberately kept the situation under wraps" by trying to "deceive" the electricity regulator by making it appear the problem was not a serious.
Marin adds, "Hydro One reacted in the worst way possible — with deflection and deception.  It minimized the issue, misled its overseers, relied on public relations spin and put its customers last."
Hydro One CEO Carm Marcello promises to implement all of the ombudsman's recommendations.
Among other things he points out Hydro One's fixed its billing system and implemented new customer service training.