The job actions by public high school teachers in school board districts on either side of the GTA, Durham and Peel, plus the Sudbury-area are unlawful.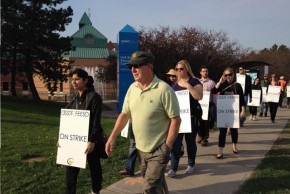 In issuing its ruling late Tuesday, the Ontario Labour Relations Board says the strikes are in contravention of the School Boards Collective Bargaining Act and that strikers must cease and desist "their unlawful strike" today and not resume for at least two weeks.

Now in their sixth week, the strikes have seen over 70,000 students out of class.
The Durham and Peel boards says teachers and students will be back in school Wednesday.
Meanwhile at Queen's Park, MPPs have suspended the debate on back-to-work legislation tabled Monday.