It appears a deadly shooting rampage in Chattanooga, Tennessee last night was the work of a lone wolf.
The FBI says Muhammad Youssef Abdulazeez killed four U.S. Marines yesterday before he was fatally shot by police.  He is said to have unleashed a barrage of fire at a recruiting centre and another U.S. military site a few kilometres apart.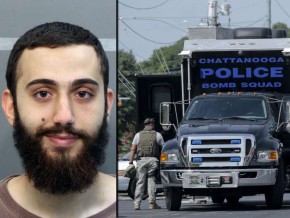 Abdulazeez was 24 and born in Kuwait.  He graduated from the University of Tennessee at Chattanooga in 2012 with a degree in electrical engineering.
U.S. law enforcement officials say he was not on their radar before yesterday's shooting.
"My main message right now is obviously the deepest sympathies of the American people to the four marines that have been killed.  It is a hard breaking circumstance for these individuals who've served our country with great valour to be killed in this fashion," U.S. President Barack Obama offered in the hours after the shootings.
Obama is promising a thorough and prompt investigation.