As of today you'll pay more if you're caught for distracted driving.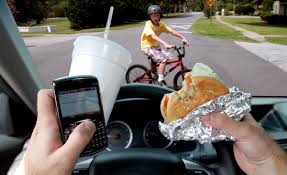 The cost of being caught for distracted driving is a minimum $490 plus 3 demerit points. That's a hike from $280 for those caught using a cell phone or texting while behind the wheel.
Also in effect today new rules governing driving along side bicycles and tow trucks. You must now leave 1 metre of space when passing a bicycle.  That fine is a minimum $110.  You are also now required to move to the side of the road for tow trucks as well as other emergency service vehicles. That fine is $490.