Ontario's Community Safety Minister is promising to crack down on arbitrary police interactions with members of the public.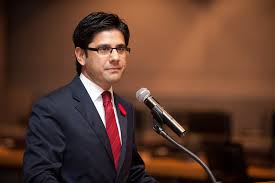 Yasir Naqvi spoke last night in Toronto at the final public meeting in a province-wide review of police street checks; more commonly known as "carding".
Opponents of carding say it amounts to racial profiling, alienates the community from police and is a violation of Charter-guaranteed rights.  Advocates of street checks say they help police identify and track suspicious people, connect the dots between "known associates" and solve cases.
The Liberal Government at Queen Park will accept written, digital and phone submissions on carding until September 21st.  Once the new regulations are released, another round of public consultation will be required by law.