A self-published picture book about a sleep-deprived rabbit has become a big hit.
And Swedish psychologist Carl-Johan Forssen Ehrlin's sleepy bunny tale has been acquired by Penguin Random House – after becoming a word-of-mouth sensation.
–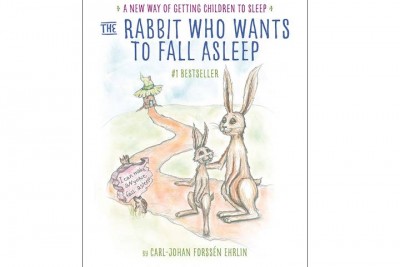 The publisher says The Rabbit Who Wants To Fall Asleep will be released in North America and the U.K. on October 2nd.
Ehrlin's story features such characters as Sleepy Snail and Uncle Yawn – and has inspired an international debate over its effectiveness.
It was originally released in 2011 and was translated into English last year.
This summer the book soared into the Top 10 on Amazon and Barnes & Noble.com.