Premier Kathleen Wynne says her government is moving ahead with the sale of 60% of Hydro One and hopes to float shares on the markets no later than next March.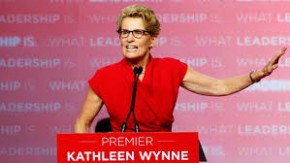 However, polling indicates as many 4 in 5 Ontarians oppose the deal including The Canadian Union of Public Employees which is considering a court challenge.  Not all members of the labour movement agree.  The Hydro Workers Union, which is an affiliate of CUPE, has struck a deal that will see Hydro One workers receive shares in the new private company.
The premier says they're moving cautiously and given the advice they've received, she believes the sale will proceed successfully.