Today is the day the Elementary Teachers Federation of Ontario steps up its work to rule campaign with 78,000 teachers no longer participating in extra curricular activities.


ETFO has been pushing for smaller class sizes along with better support and working conditions. The province says it has no new money and has threatened to cut teachers' pay over the job action.  ETFO has been with out a contract for more than a year.
Meantime, Ontario's opposition is going to ask the auditor general to look into the $3.7 million the government paid teachers' unions and education workers over the past three rounds of bargaining.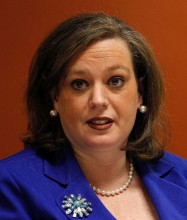 Progressive Conservative M.P.P. Lisa MacLeod says she'll file a of motion asking the auditor to investigate those payments as well as a $4.6 million payment to the school boards to cover their bargaining costs.