Trekkies rejoice!  A new Star Trek series is coming to the small screen and in the process going where it hasn't gone before in a manner of speaking.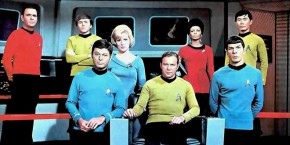 CBS in the United Sates is bringing a totally new Star Trek series to life.  It will premiere across the CBS network, but the remaining episodes will only be available on CBS' All Access subscription streaming-video service.
It is the first original series to be development specifically for CBS All Access, which costs about $6.00 per month.
So far no details have been released out the series airing in Canada.