American crime novelist James Patterson is at it again.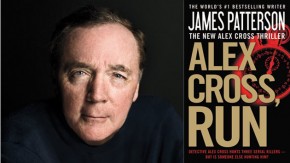 The 68-year old author has created a $2 million dollar holiday gift program which offers grants and bonuses ranging from $1,000 to $10,000 to schools, libraries and independent bookstores in the United States.
Patterson has confirmed that 340 libraries and 87 independent bookstore employees have received money so far.
Over the past few years the best selling author has proven as prolific at philanthropy as he is at turning out novels.  In November he was given an honourary National Book Award for this contributions to the literary community.