Sotheby's in New York has set a new world auction record for any piece of Judaica by selling a copy of Daniel Bomberg's Babylonian Talmud for $9.3 million.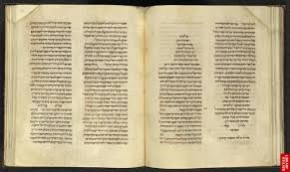 The Bomberg Talmud led the sale of a selection of extraordinary items from the Valmadonna Trust which totaled $14.9 million and became the most valuable auction of Judaica ever held.
The Talmud, or Oral Law, is a compendium of hundreds of years of rabbinical discussion and debate which expound of the laws of the Bible.