Despite an 8 % decline in hate crimes over all last year, Toronto Police say for the first time, Muslims are in the top three of those targeted along with the Jewish and LGBTQ communities.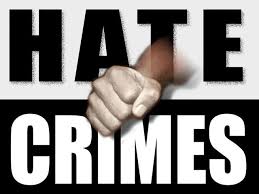 Toronto Police Staff Superintendent Katherine Martin says there was a noticeable jump in hate crimes last November following the terror attacks in Paris. The increase also coincided with the federal government's announcement to speed up the settlement of 25,000 Syrian refugees.
In the wake of Monday's attack at a Canadian Forces recruitment centre in Toronto where a man citing "Allah" stabbed two soldiers, Chief Mark Saunders was very careful with his words saying he didn't want the attack to ignite Islamophobia.
The accused in the attack, Ayanlie Hassan Ali, is to make his second court appearance today.