It comes as sad news for longtime listeners of Toronto radio.
Former CFRB morning show host Wally Crouter has died in his sleep at the age of 92.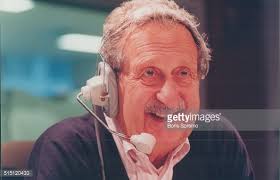 Wally was a morning man for half a century, the longest serving radio morning man in Canadian history. He joined CFRB on November 1st 1946 after a brief stint at CHEX in Peterborough, near his hometown.

He got into radio after serving with the Canadian Army in World War II and spending a year in hospital recovering from shrapnel wounds.
On November 1, 1996, exactly 50 years to the day of his start with CFRB, Wally Crouter retired. He was subsequently inducted into the Canadian Broadcast Hall of Fame.