Christie's Contemporary Art Sale is set for this evening in New York – with a large blue and green painting by Mark Rothko – Called Rothko's Number 17 – estimated to bring between $30 and $40 million dollars.
–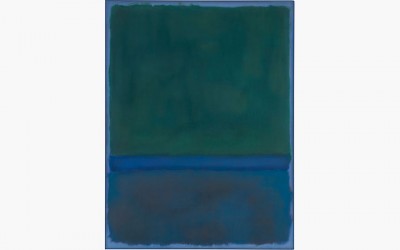 Other top lots include an important work by the abstract impressionist Clyfford Still – and a group of nine sculptures by Alexander Calder.
Last night, a basketball suspended in a water tank, titled "One Ball Total Equilibrium" by Jeff Koons – sold for more than $15 million dollars.