Barbra Streisand launches a nine-city tour this summer, and Toronto is on the schedule!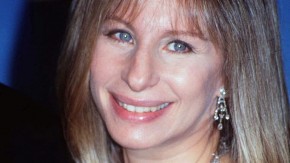 Barbra's Streisand's manager says the iconic entertainer will perform songs from her 6 decade career and new tracks from a forthcoming album to be released later this year.
The Toronto appearance is in addition to concerts in Los Angeles, Las Vegas, San Jose, Chicago, Boston, Philadelphia, Washington and a two night stand in Brooklyn, New York; the hometown of the 74 year old superstar.
Tickets go on sale May 25th and will include a copy of Streisand's new album. The last time Barbra Streisand toured was in 2012.