Legendary music producer Quincy Jones was rushed to a Los Angeles hospital yesterday for shortness of breath.
A TMZ report says 82 year old Jones was at his Bel-Air home when he fell ill. An ambulance was called at 1:20pm, and he was taken to a local hospital, according to L.A. law enforcement.
Quincy's publicist says "Quincy had some shortness of breath and in an abundance of caution he went in for observation. He is fine."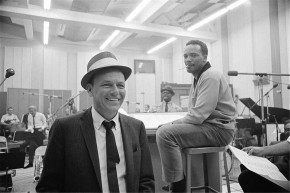 Quincy Jones has 27 Grammys to his name and was a big part of the success of Michael Jackson. He produced the albums Thriller, Bad and Off the Wall.  Jones also produced and arranged music for Frank Sinatra and Ray Charles over many decades.  He was inducted to the Rock and Roll Hall of Fame in 2013.