Sad news about the lead singer of The Tragically Hip.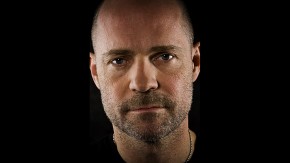 It's announced on the iconic Canadian band's website that Gord Downie has a form of terminal brain cancer.
The statement says the diagnosis came a few months ago and he's been fighting hard in privacy along with his family.
It also says the band is going to do one last tour. The 52 year old Tragically Hip frontman has long established himself as one of Canada's great songwriters, his lyrics giving a voice to Canada's land and its history.
The group was inducted into the Canadian Music Hall of Fame in 2005 and has been the recipient of the Governor General's National Arts Centre Award. The Tragically hip has also won 14 Juno Awards.